Drass, known as "The Indian Siberia" and "Gateway to Ladakh" is a travel hub popular for its high altitude trekking routes and tourist sites. It is a hill station in Kargil district of the union territory of Ladakh. It is the second coldest inhabited place in the world after Siberia and the coldest place in India with the lowest temperature dropping to as low as -60°C in winters.
Dras town lies in the centre of the valley of Dras valley at a height of 10,800 feet, at a distance of 140 km from Srinagar and 63 km from Sonmarg. Kargil town is 56 km further of the town on NH1 from Srinagar towards Leh. The beautiful Zojila Pass in Ladakh lies at the beginning of Drass Valley, its inhabitants fondly described as the "Guardians of Ladakh's Gateway".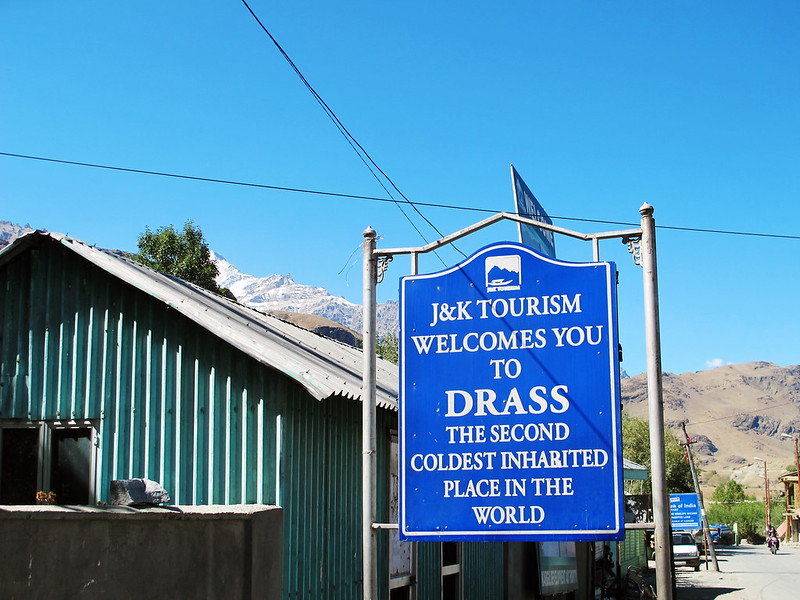 Drass valley temperature:
The low temperature in the valley is ascribed to the Mediterranean continental climate influence. Summers begin in June and go on up till early September, with 23 °C as the average temperature. The winter season lasts from mid-October to mid-May. Drass receives heavy rainfall with the water level rising up to 550 millimetres, equivalent to snowfall! Due to these harsh climatic conditions, the best season to visit Drass valley is from the months of May to September.
Despite being a remote and numbingly chilly destination, it attracts plenty of travellers every year. Drass valley is not only famous for its spectacular beauty, serene peaks, but also for the significance it holds politically and historically, including the infamous Kargil war of 1999. This town has something for every kind of traveller! So, if you have a thirst for spine-tingling and bone-chilling adventure, viewing wildlife, and want to experience the serenity and spiritual enlightenment, then Dras is a must in your travel bucket list.
Places to visit in and around Drass valley:
After the Kargil war, Dras became a tourist destination, with its valleys, peaks, glaciers, holy sites for pilgrims, waterfalls, lakes, and treks. Some of the most visited places are listed below:
Tiger Hill: It is one of the highest peaks in Kargil, also known as Point 5062. This hill has a route to Siachen Glacier and connects Srinagar in Kashmir to Leh in Ladakh. Marvel at the grandeur and breathtaking beauty of Tiger Hill best visible from the Kargil War memorial.
Drass War Memorial: The Drass War Memorial, also called the Kargil War Memorial, is located in the town of Drass in the foothills of the Tololing Hill. The memorial has been given the epithet of 'Vijaypath' built to honor the memory of war heroes.
Ningoor Masjid: Situated in Bhimbet, 7 km from Dras this mosque is a holy site for Muslim pilgrims. The attraction of the monument lies in its enchanting construction and architecture, with hues of Persian blue and turquoise smeared with a dab of green.
Masjid-e-Jafria: Another beautiful mosque that can be sighted from anywhere in Drass.
Mushku Valley: Located at the western extremity of the Ladakh Region, 8 km from Drass with Drass River flowing through it, is a popular valley with a plethora of wildflowers in summers.
Bhimbet: On the periphery of Drass lies Bhimbet Stone, a holy stone for Hindu pilgrims. In ancient legend, Bhimbet stone, a rock sculpture, is believed to be the solidified body of Bhim from the epic 'Mahabharata.'
Draupadi Kund: Mythology dictates "Drupati Kund" as a sacred pond for Hindus, that belongs to Draupadi, a notable character from Mahabharata. The Kund is a great attraction for domestic tourists and pilgrims owing to ancient lore. It is located 18 km from Dras and 75 km from Kargil, on the Kargil – Srinagar National Highway.
Minamarg: About 30 km from Drass, after Zojila pass, rests the breathtaking meadow, bounded by the magnificent Machoi Glaciers and lush vegetation. Also, it has one of the most beautiful trails leading up to a traditional route to Amarnath Yatra.
Manman Top: 10 km from Drass, this site shows breathtaking views of Drass Valley and the Line-of-Control.
Drass River: This river flows through the town, set against snow-laden summits and amid the colourful wildflowers in full bloom and lush greenery of the valley.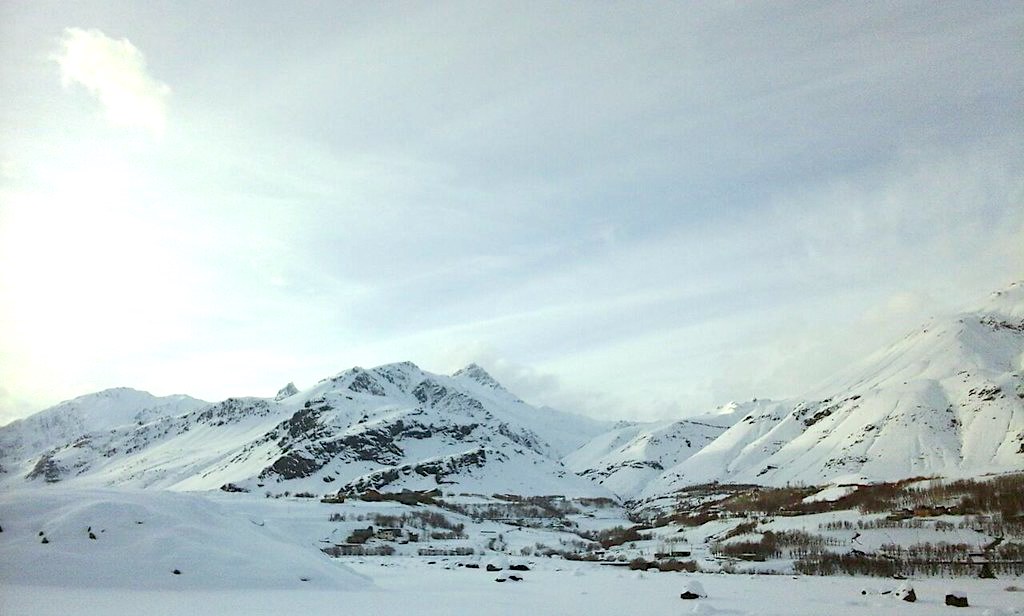 Popular Treks of Drass:
A paradise for hikers, the town has some of the shorter hikes and treks to the upland villages to satiate their wanderlust in no time:
1.Mushko Valley Trek.
2.Trek to Saliskote and Suru Valley.
3.Trek to Amarnath.
4.Drass-Gurez Trek.
Places to visit in Zanskar valley:
Zanskar valley is a sub-district in Kargil, the most isolated trans-Himalayan region of Ladakh, and a Himalayan tourist destination for trekkers. Here are some scenic sites to see in Zanskar valley:
1.Pensi-la-pass
2.Drang-Drung Glacier
3.Phuktal, Panikhar, and Rangdum Monastery
4.Zangla Palace
5.Karsha Monastery
6.Zanskar River
7.NUN and KUN Peaks
8.Padum to Darcha Trek
9.Lamayuru to Darcha Trek.
10.Chadar Trek.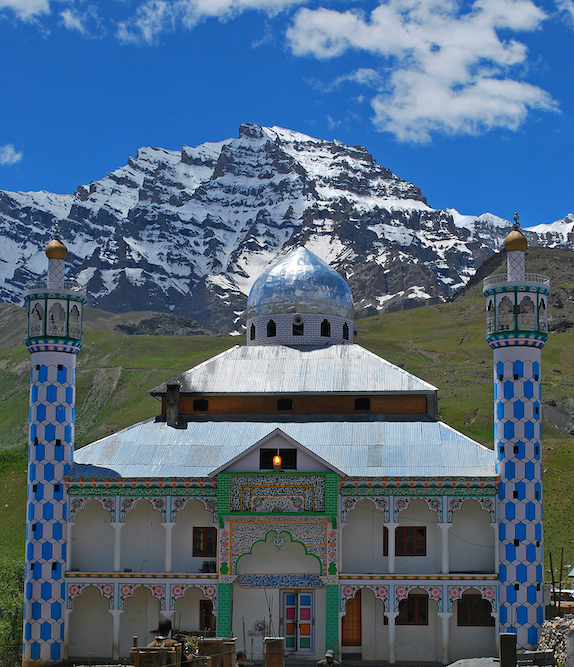 Hotels in Drass:
Some of the top-rated hotels around Drass are:
1.Hotel The Kargil
2.Hotel Zojila Residency
3.Hotel Greenland Kargil
4.The Buddha Hotel
5.Tiger Hill View
6.Chhutuk Heights Hotel
7.Hotel Rangyul
8.PC Palace
How to reach Drass:
Drass is easily accessible by rail, air, and road. The nearest railway station to Drass is Jammu Tawi located about 380 km from the town. From here, one can take a bus to Srinagar and further hire a cab till Drass. Srinagar International Airport is the closest airport, 94 miles (152kms) via NH1. Cabs are readily available from the airport to Drass.